Second hand saddle
Model: Corsaire S
Year: 2020
Seat size: 17
Flap size: TM
Knee rolls size: TM
Colour: Fawn
Options: Orange stitching, front, back and seat's piping
Price: 2900€ *
Overhauled in our workshop.
– Test in France only –
For any question(s) or to schedule a trial with one of our sales representatives, please contact us
*Adjustment to the horse's measurements between 200 and 400€ depending on the work to be done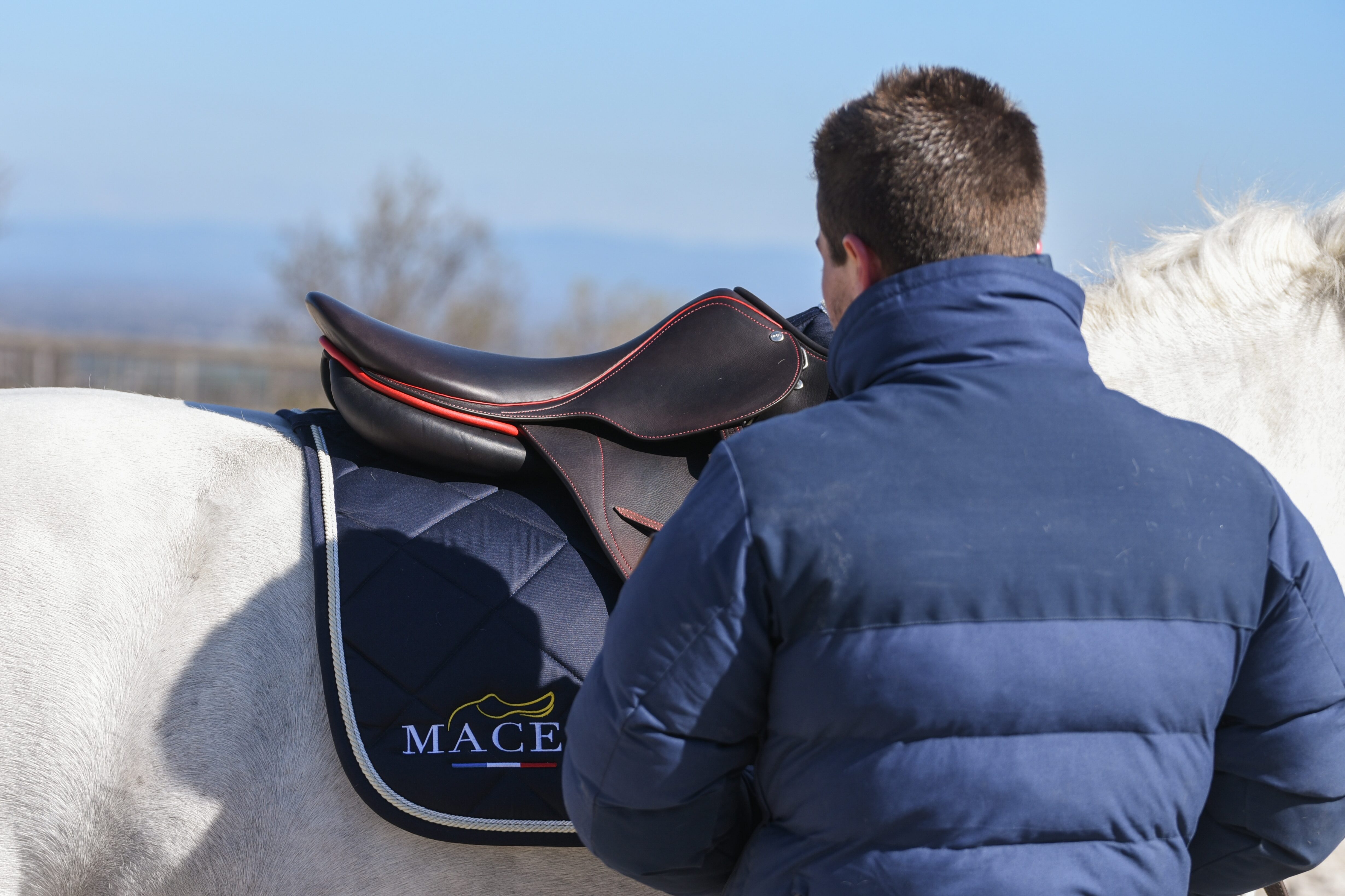 For this model of saddle, we strongly recommend the S option: the one-piece structure of the flap allows you to be closer to your horse with a narrower saddle tree, without any extra thickness. But it is still possible to go back to a small classic quarter.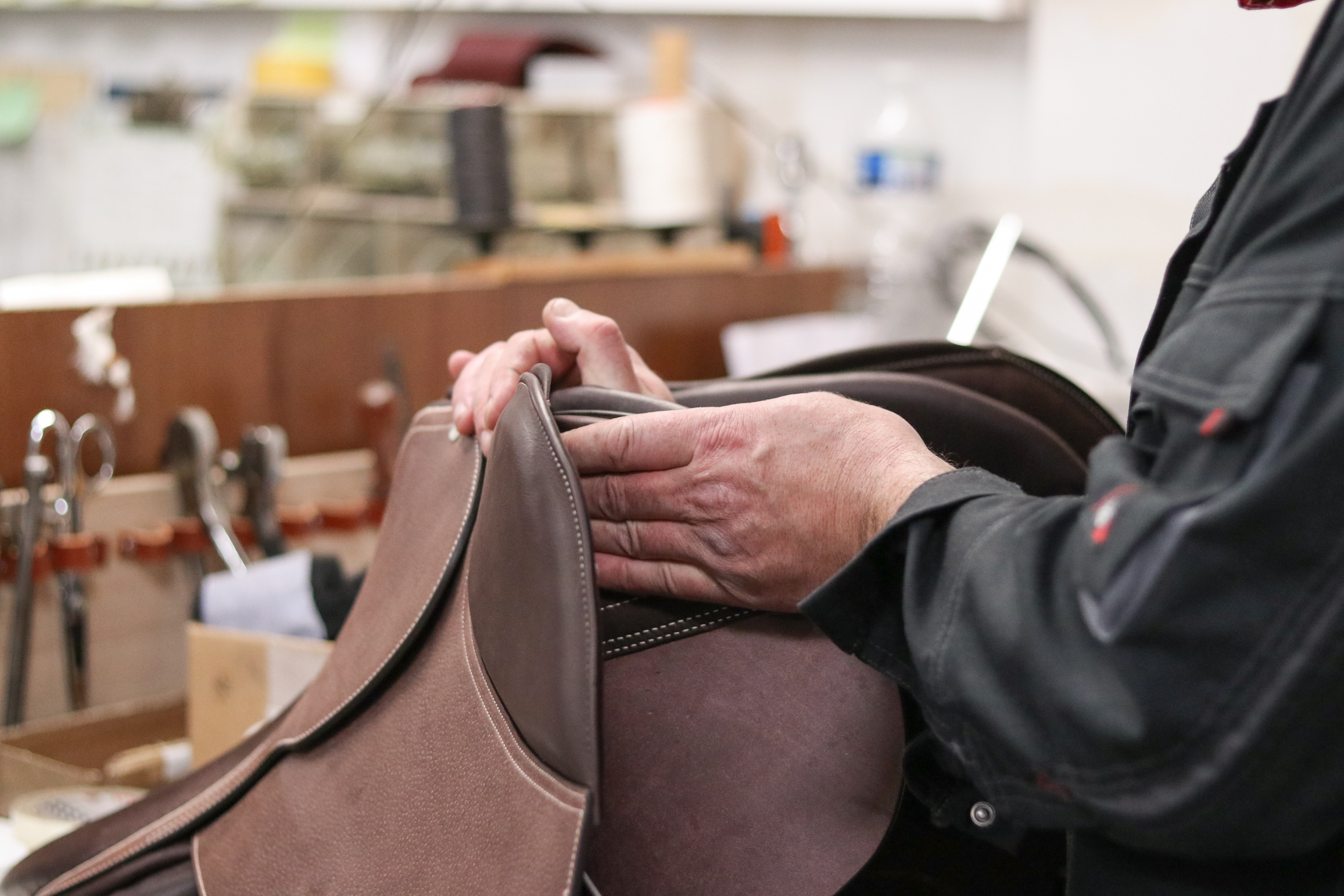 The contact panels make it possible to remove another layer: With our know-how, we join the quarter directly to the padding, we bring you even closer to your horse for a gain in sensation and precision in your riding style!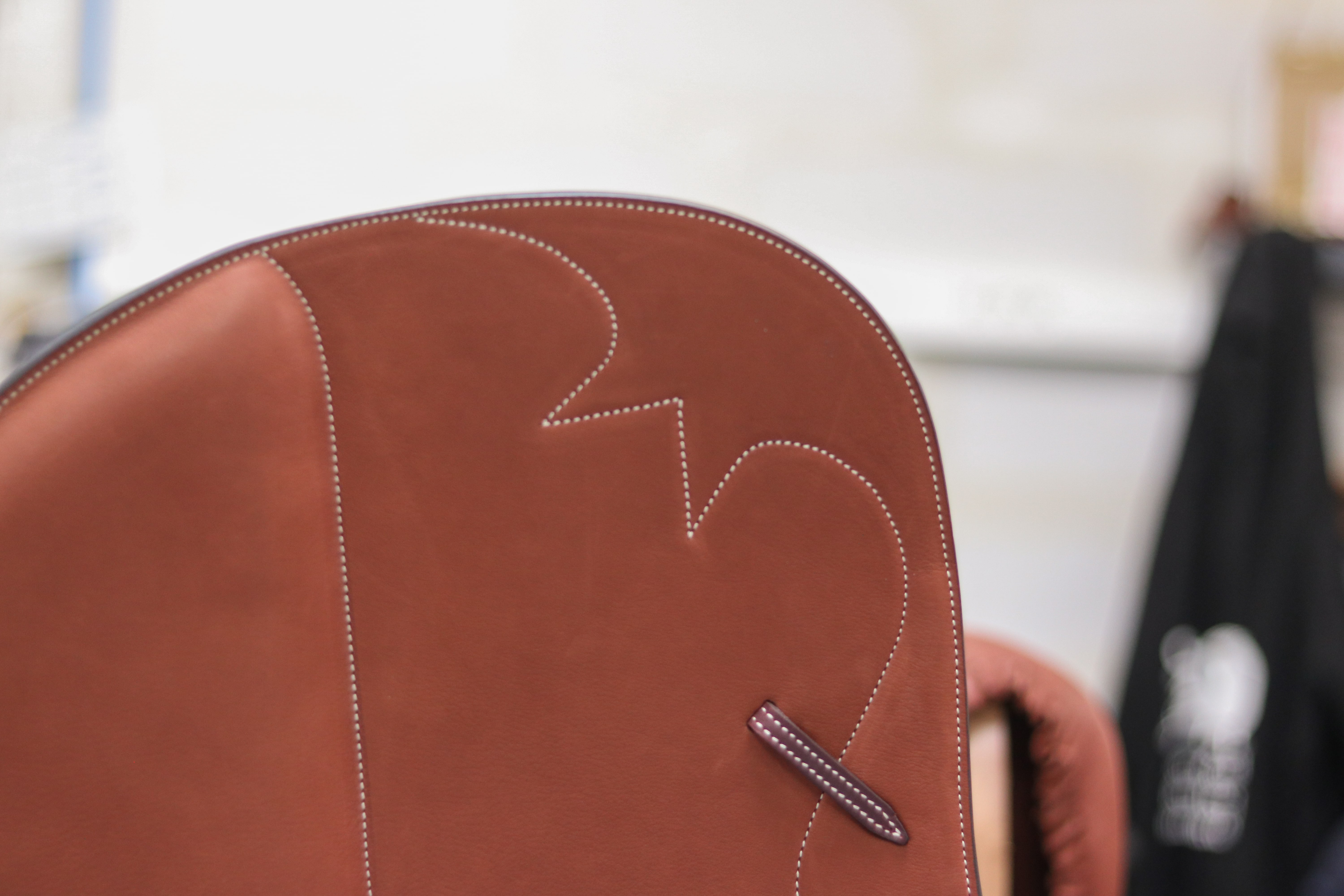 In addition to being able to choose the colour of leather you want, you have the choice between different types of leather for different sensations: you can choose your saddle in grained leather, smooth leather or lined calf. All this while customising your saddle according to your wishes.