Designed for riders who want to ride lightly and smoothly, the Corsaire is a perfect saddle for competition as well as for everyday use. The Corsaire's narrow stance gives you more support with a wider seat back to encourage the natural engagement of the pelvis. The seat work will help the rider to straighten their shoulders, thus limiting bad back posture and associated pain. The custom-made cleats provide support and stability when facing the obstacle. It facilitates the rider's balance in the suspension position and favours the descent of the leg.
Macel special tree
Semi-hollow seat seat from 16″ to 19″
Double or single flap
4 leather colours available.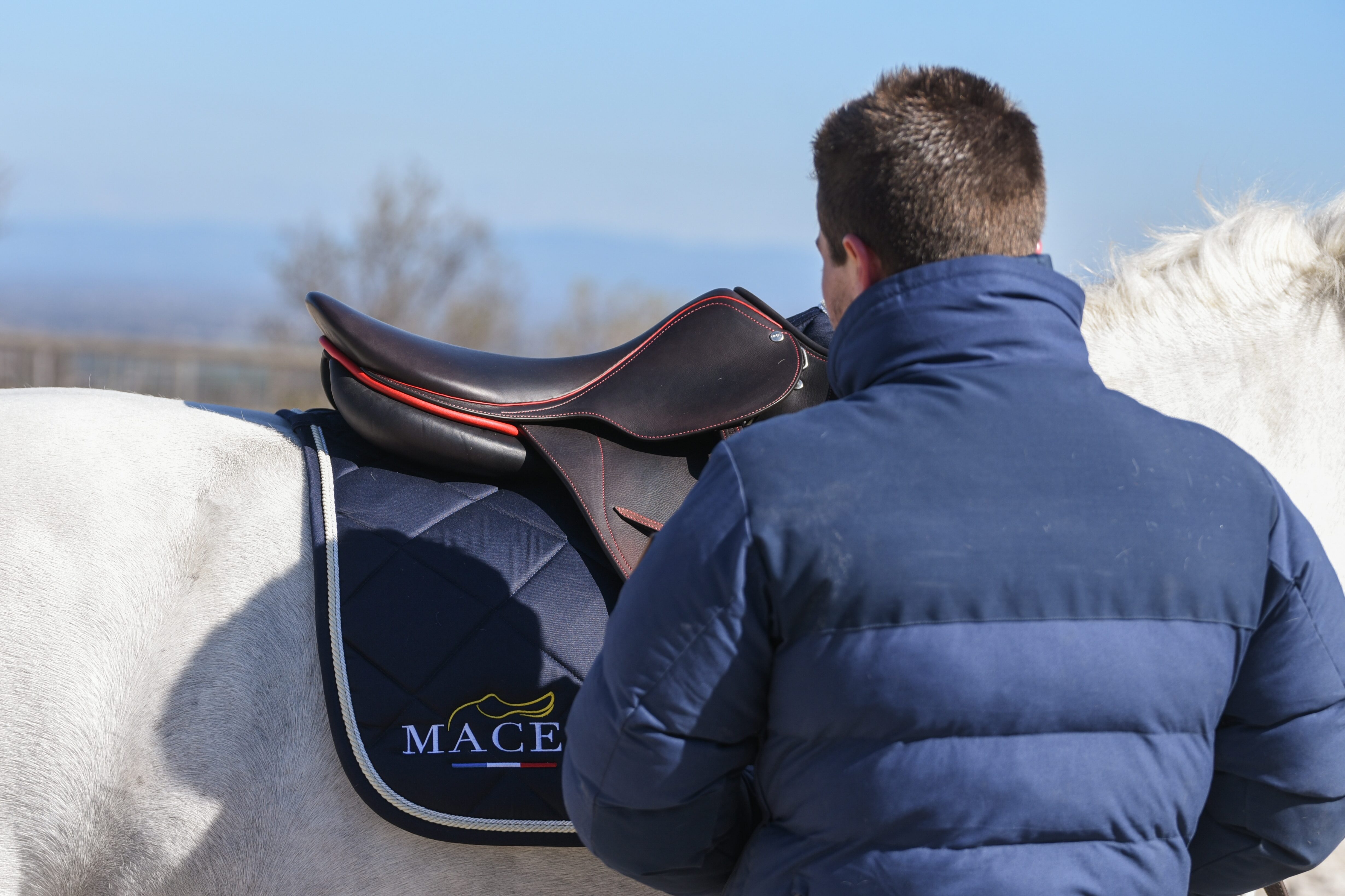 For this model of saddle, we strongly recommend the S option: the one-piece structure of the flap allows you to be closer to your horse with a narrower saddle tree, without any extra thickness. But it is still possible to go back to a small classic quarter.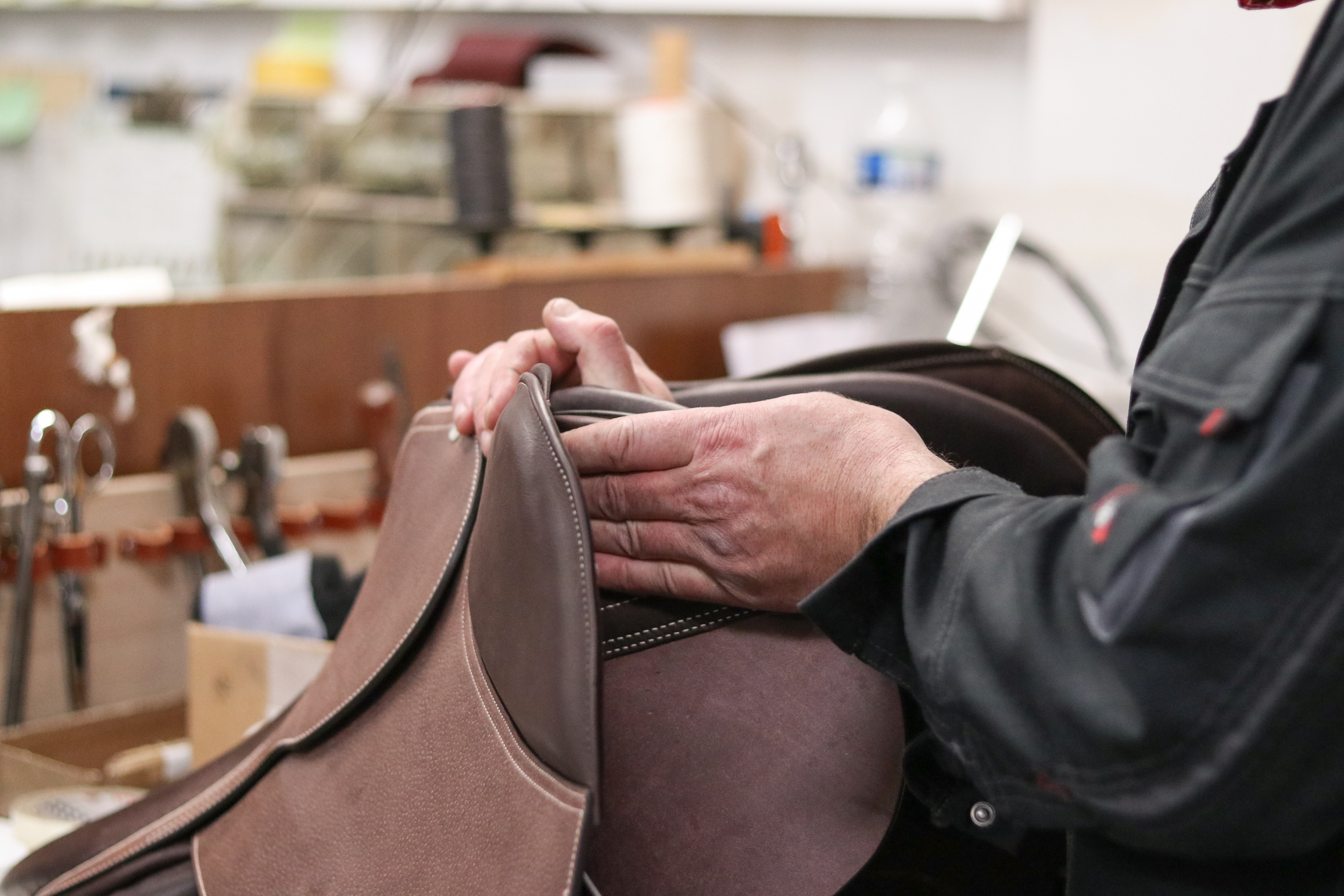 The contact panels make it possible to remove another layer: With our know-how, we join the quarter directly to the padding, we bring you even closer to your horse for a gain in sensation and precision in your riding style!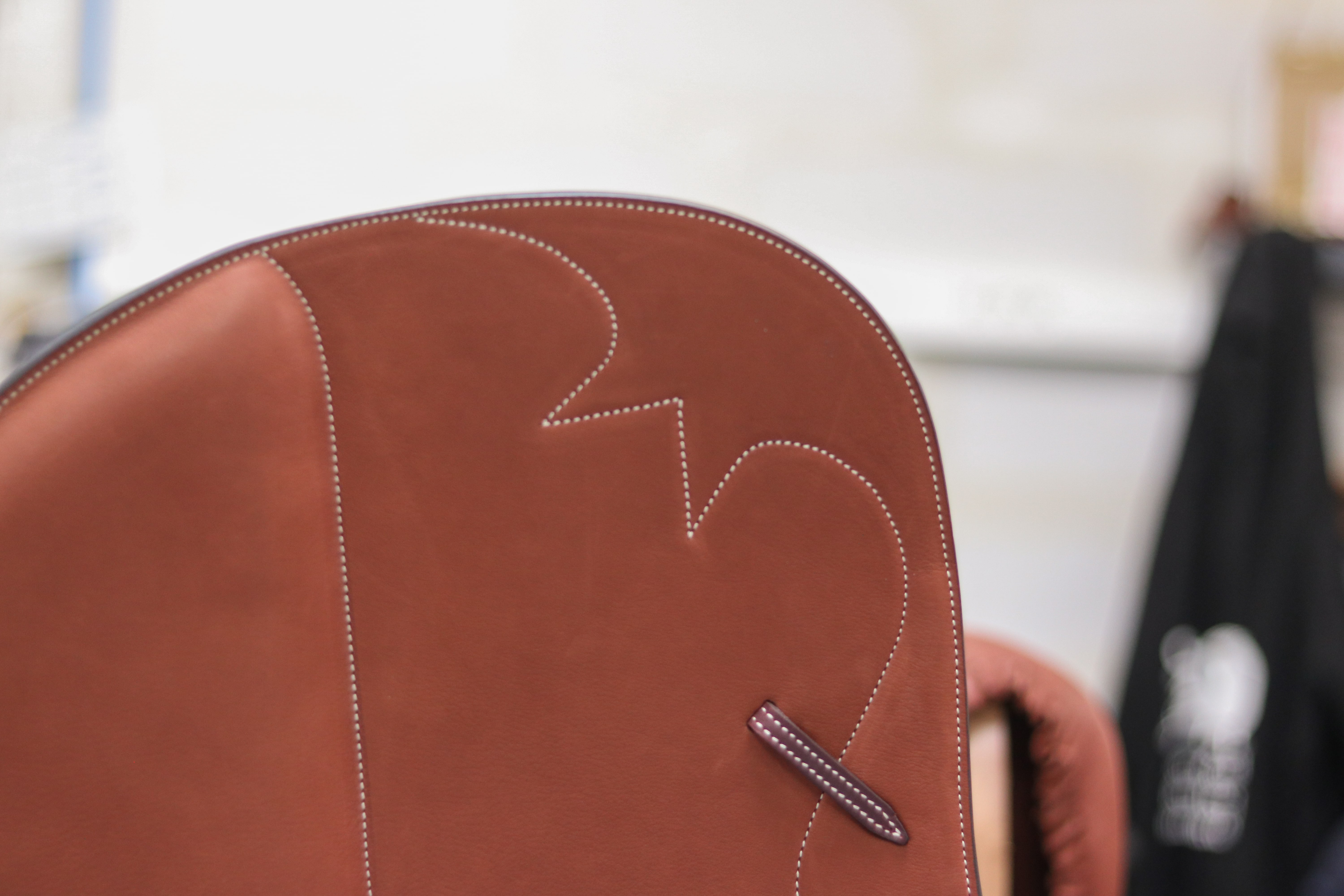 In addition to being able to choose the colour of leather you want, you have the choice between different types of leather for different sensations: you can choose your saddle in grained leather, smooth leather or lined calf. All this while customising your saddle according to your wishes.