Designed for high level dressage, the Gala saddle meets the needs of riders who want a supportive seat and leg support. With its hollow seat and large front cleats adapted to the rider's morphology, the Gala ensures a perfect fit and stability while keeping a precise and light contact. This ensures that the leg position is correct and the rider's aids are more precise. With a low V-shaped girth perfectly adapted to the horse's anatomy, we add more comfort and less strain.
With the innovation S, the contact with the horse is optimised. The rider feels every vibration and movement for a high precision action.
Macel special tree
Seat from 16.5″ to 19″
Single flap and calfskin leather lined
Low straps
4 leather colours available.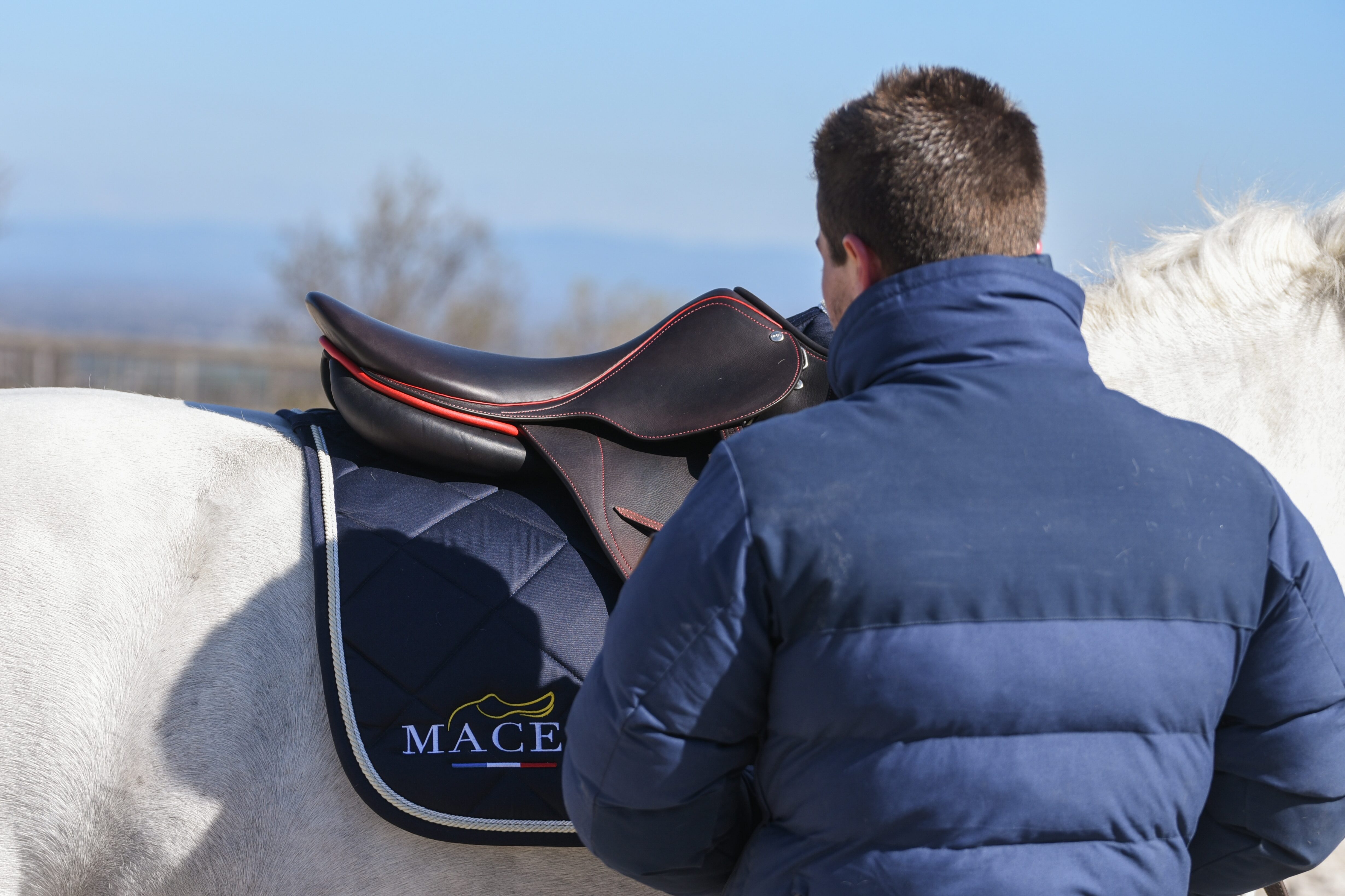 For this model of saddle, we strongly recommend the S option: the one-piece structure of the flap allows you to be closer to your horse with a narrower saddle tree, without any extra thickness. But it is still possible to go back to a small classic quarter.