The Rafale Elite saddle is the latest version of the Rafale, Macel's flagship saddle. Thanks to its calf-lined and quilted flaps, it provides greater comfort and stability for the rider's leg, without blocking it. The design of the stitching will also naturally position this leg for a perfect descent and contact.
It is available as a semi-flat or completely flat seat, favouring a sporty and light riding style. It allows the rider to get out of the saddle naturally and return to his place in one go, while offering an ideal freedom to the couple.
Our padding is made by hand entirely of soft, absorbent materials, ensuring stability and unparalleled comfort for the horse/rider
The flaps are custom designed to the rider's morphology.
Our craftsmen have the ability to meet the expectations of each rider through the meticulous manufacture of the seat, flaps and blocks. All this with a wide choice of customisation in terms of leathers and finishes.
Macel special tree
3 types of seat from 16″ to 19″
Semi-flat or flat seat
Double or single flap
4 leather colours available.


The S innovation, with its one-block structure and no extra thickness in the small quarter, promotes high-precision contact with your horse. Adaptable to all our saddle types, whatever your discipline, the S models will add comfort and precision to your riding.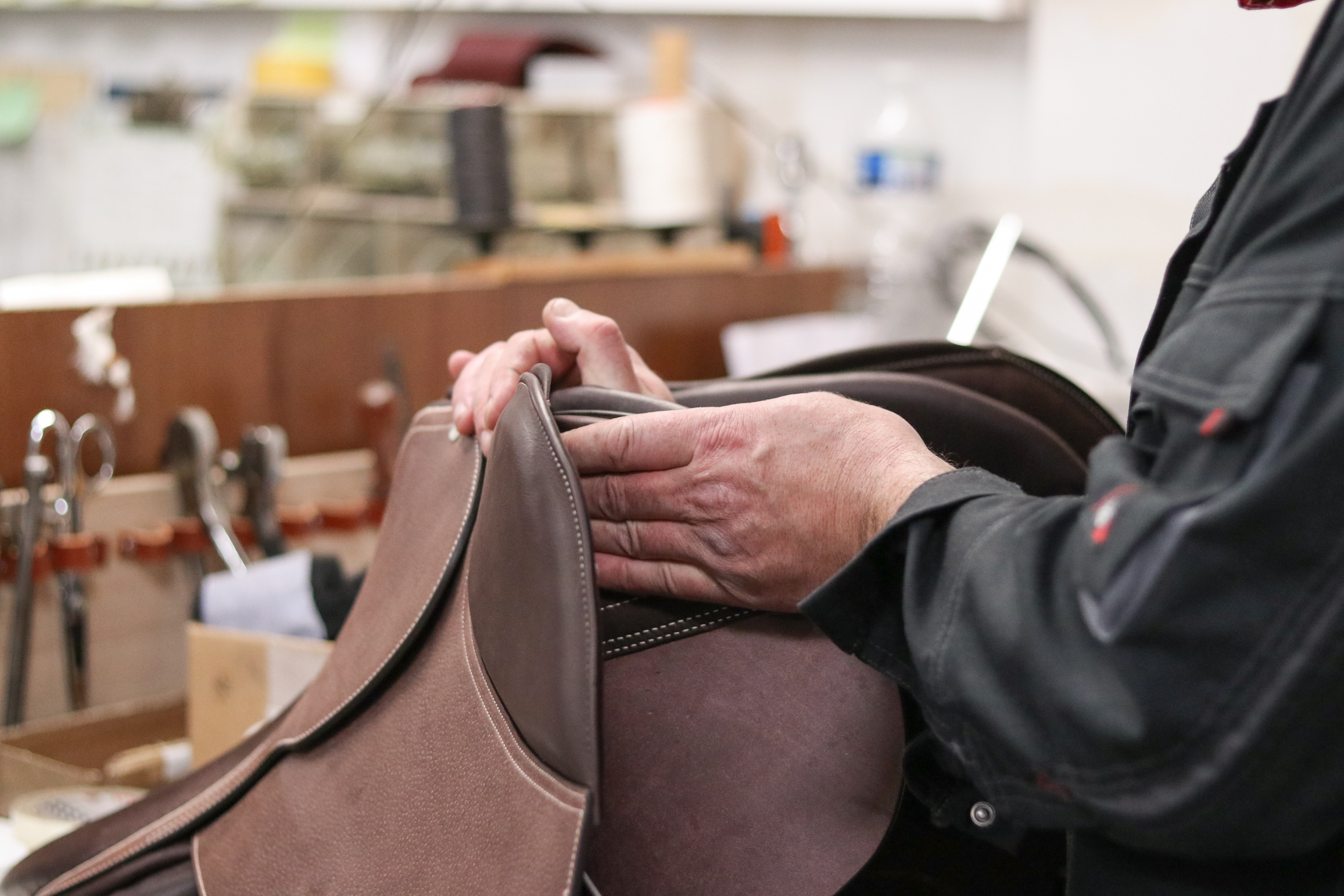 The contact panels make it possible to remove another layer: With our know-how, we join the quarter directly to the padding, we bring you even closer to your horse for a gain in sensation and precision in your riding style!