The Rafale S single quarter is a sporty saddle. Thanks to its narrow saddle tree, reinforced by the S option, you will feel closer to your horse.
Combined with the Rafale seat, this single quarter saddle retains its comfort and technicality, while keeping a certain stability through its cleats. It is ideal for show jumping and endurance riding.
Macel special tree
Seat from 16.5″ to 19″
Single flap and calfskin leather lined
Low straps
4 leather colours available.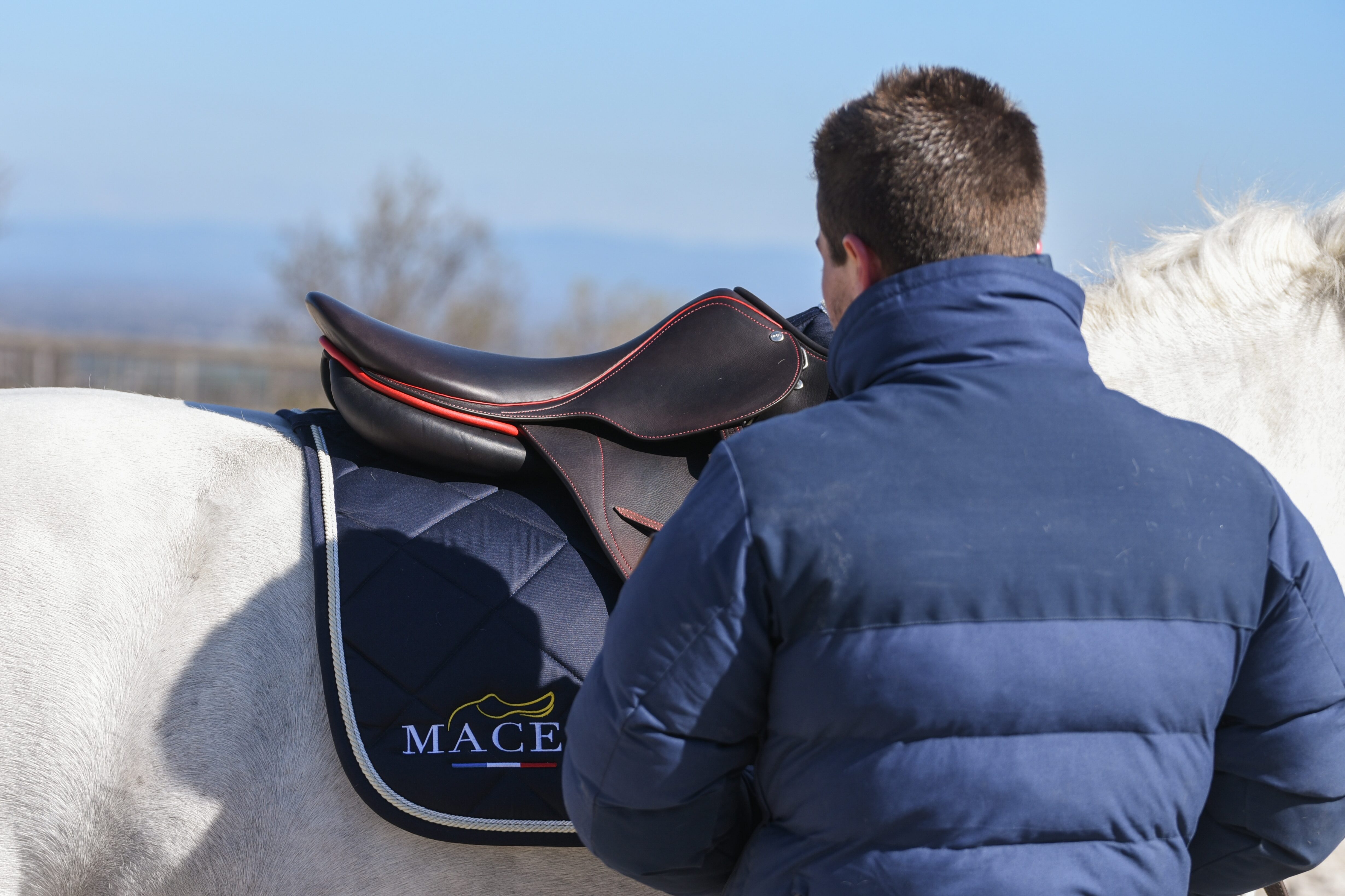 For this model of saddle, we strongly recommend the S option: the one-piece structure of the flap allows you to be closer to your horse with a narrower saddle tree, without any extra thickness. But it is still possible to go back to a small classic quarter.