The Rafale Contact is the jumping saddle par excellence from Macel society. It was born from the classical Rafale by with a narrower twist. It is available as a semi-flat or completely flat seat, favouring a sporty and light riding style. It allows the rider to get out of the saddle naturally and return to his place in one go, while offering an ideal freedom to the couple.
With its panels integrated into the sweat flap, it ensures a fine contact and a great ease of movement to the horse's shoulders.
Our padding is made by hand entirely of soft, absorbent materials, ensuring stability and unparalleled comfort for the horse/rider
The flaps are custom designed to the rider's morphology.
Our craftsmen have the ability to meet the expectations of each rider through the meticulous manufacture of the seat, flaps and blocks. All this with a wide choice of customisation in terms of leathers and finishes.
Macel special tree
3 types of seat from 16″ to 19″
Semi-flat or flat seat
Double or single flap
4 leather colours available.


The S innovation, with its one-block structure and no extra thickness in the small quarter, promotes high-precision contact with your horse. Adaptable to all our saddle types, whatever your discipline, the S models will add comfort and precision to your riding.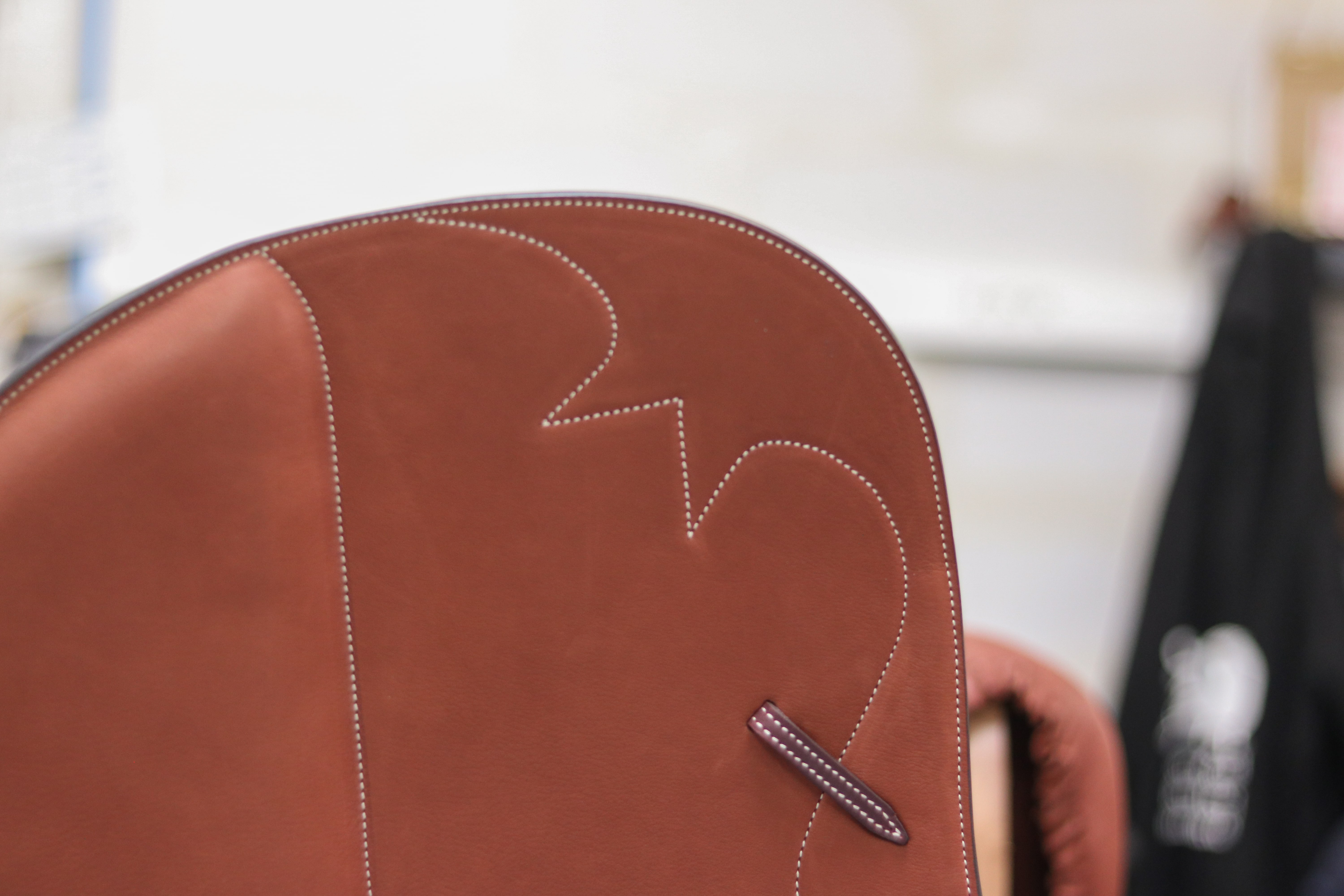 In addition to being able to choose the colour of leather you want, you have the choice between different types of leather for different sensations: you can choose your saddle in grained leather, smooth leather or lined calf. All this while customising your saddle according to your wishes.