Specially designed to meet the requirements of show jumping riders, the Rafale saddle combines comfort and technicality. With its tailor-made semi-hollow seat, it allows the rider more or less freedom of articulation and stance, depending on the rider's riding style, while ensuring balance and fine contact. The saddle also provides the horse with great ease of movement, favouring a clear and precise movement at the jump.
Macel special tree
3 types of seat from 16″ to 19″
Semi-hollow seat
Double or single flap
4 leather colours available.


The S innovation, with its one-block structure and no extra thickness in the small quarter, promotes high-precision contact with your horse. Adaptable to all our saddle types, whatever your discipline, the S models will add comfort and precision to your riding.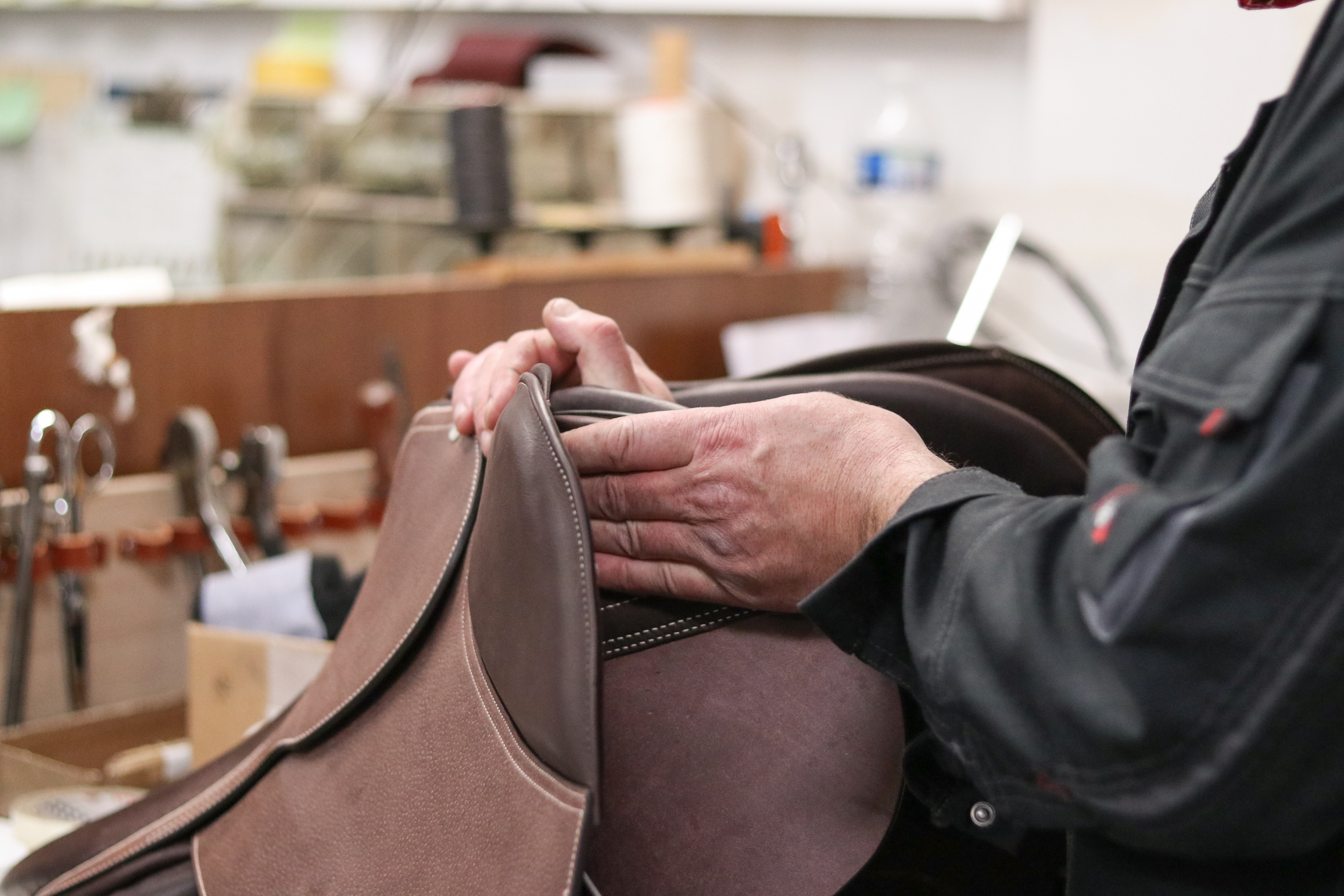 The contact panels make it possible to remove another layer: With our know-how, we join the quarter directly to the padding, we bring you even closer to your horse for a gain in sensation and precision in your riding style!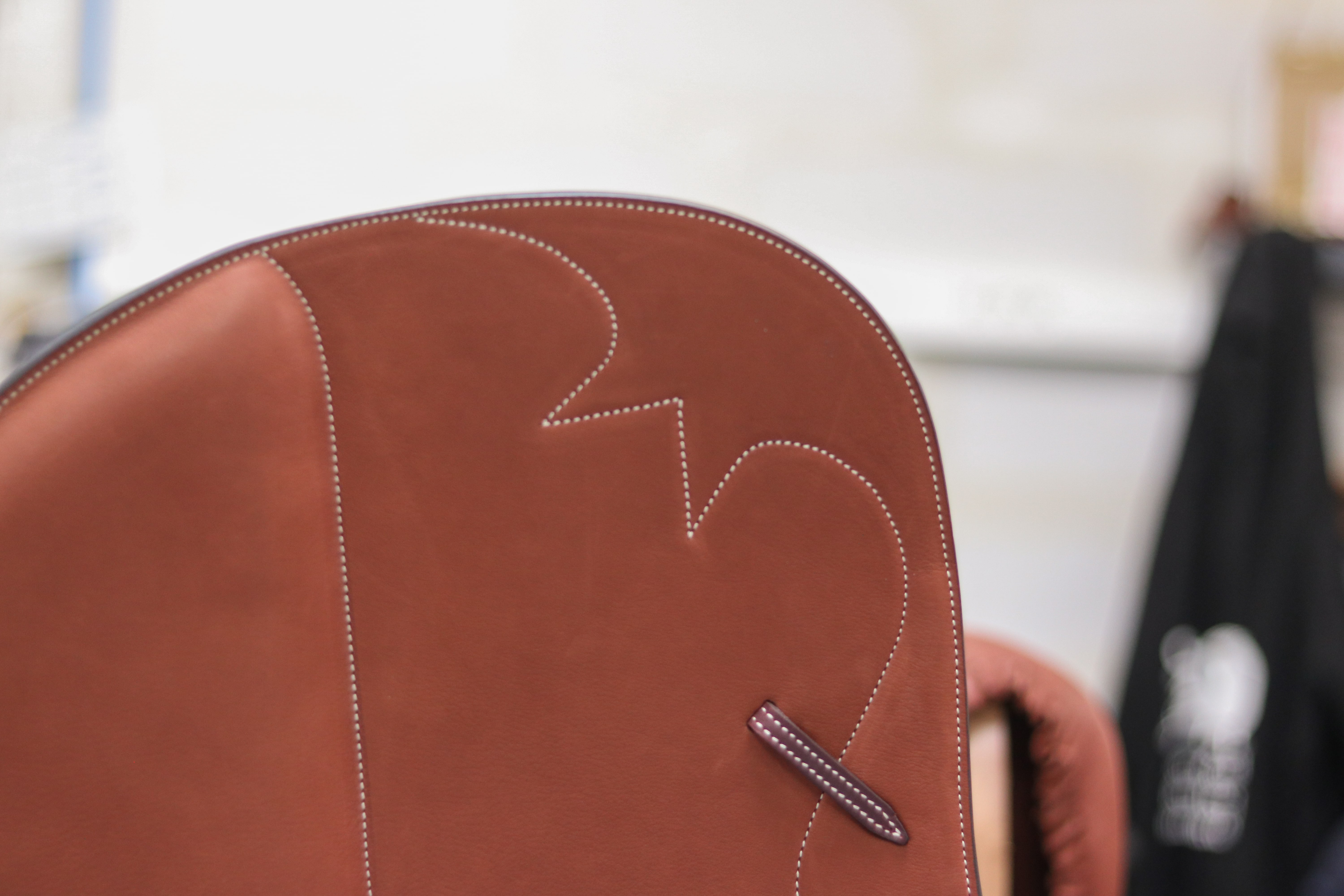 In addition to being able to choose the colour of leather you want, you have the choice between different types of leather for different sensations: you can choose your saddle in grained leather, smooth leather or lined calf. All this while customising your saddle according to your wishes.