Developed in collaboration with Jean-Luc Cornille (Science Of Motion), the Samba Chazot is a variation of our Samba saddle.
Designed for riders who want a dressage saddle without blocks and semi-flat: it provides a pure dressage riding experience, without any constraint for the pelvis or the legs. It allows the rider to have a beautiful descent of the leg by totally freeing the aids and to sit as close as possible to the horse, reinforced by the S option. All this for a highly technical, accurate and precise ride, all in the most total freedom for a dressage saddle.
With the Samba S Chazot, additional freedom is also granted to the horse: thanks to its anatomical shape, a real work on the tree and the padding, this saddle frees the horse's shoulders. The horse has one less constraint, which can be felt in its functioning and locomotion.
Macel special tree
Seat from 16.5″ to 19″
Single flap and calfskin leather lined
Low straps
4 leather colours available.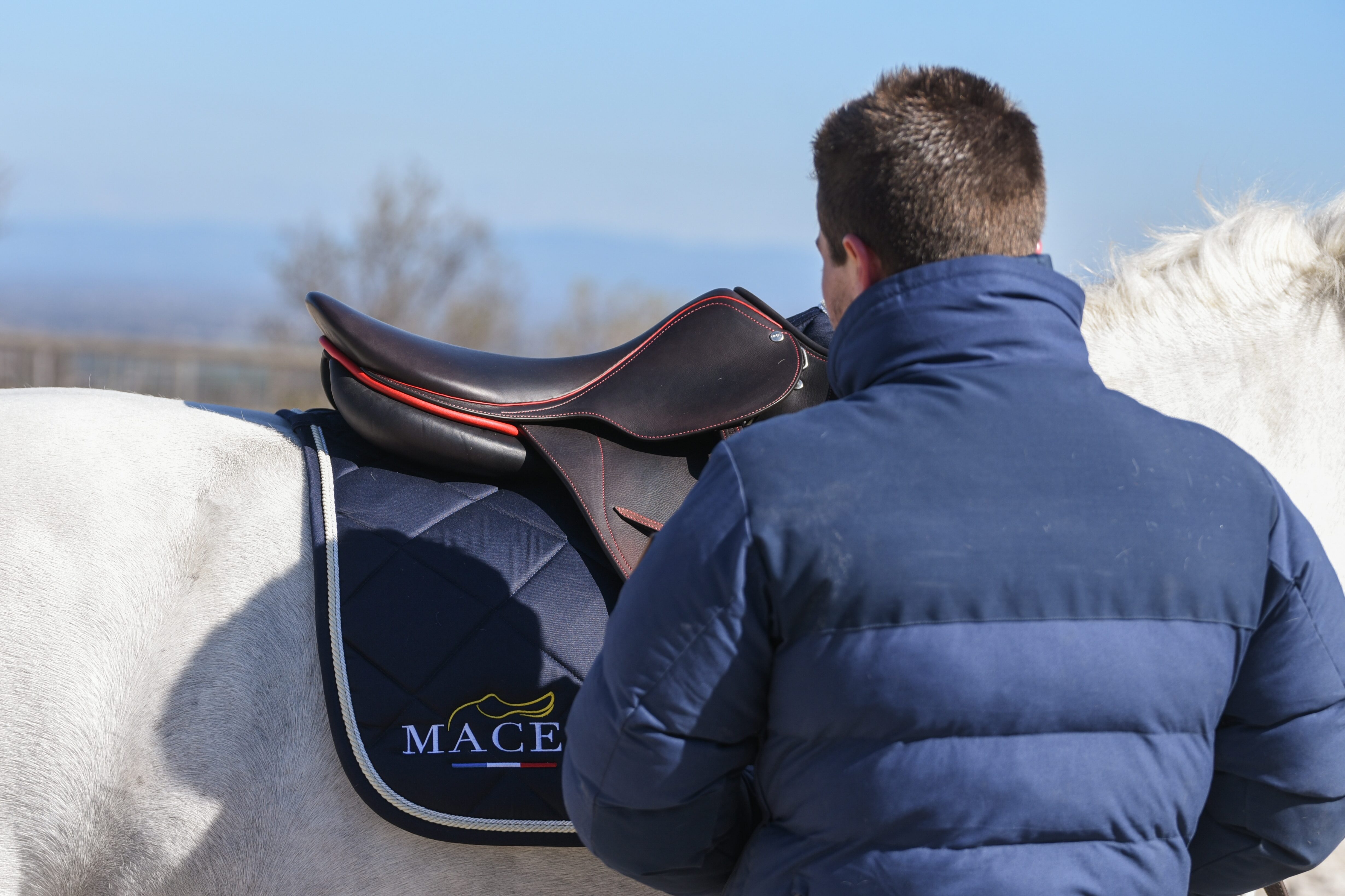 For this model of saddle, we strongly recommend the S option: the one-piece structure of the flap allows you to be closer to your horse with a narrower saddle tree, without any extra thickness. But it is still possible to go back to a small classic quarter.